Our doors are open to everyone!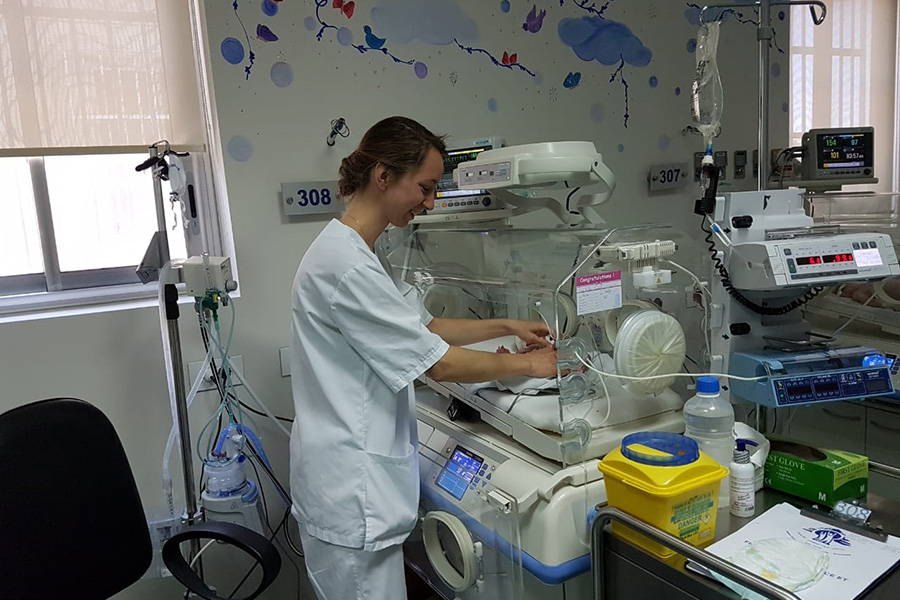 Since establishing ASSAMEH Birth and Beyond we have stayed true to our mission and provided medical treatment to everyone without any discrimination. Not only that, but we pride ourselves in never turning down a case, no matter how complicated. Just to give some insight into the numbers, one year we received 42 babies with no legal documents. This led us to work closely with the concerned authorities to put a system in place to facilitate the process. We work collaboratively with an allocated judge to fast-track the process and provide these babies with the best care on both a medical and social level.
Additionally, we never turn down a medical case and always find the resources and medical solutions to give the child the best treatment available. We have created a network of leading specialists, whom we consult with on every case. We also consult and guide parents on the process and what to expect and do the necessary research on similar cases around the world. Every newborn or premature baby that comes through our doors receives 100% of our dedication and we do everything in our power to allow them to live their best life.
Our goal is to continue to save as many babies as possible and to ensure that no one is rejected at our doors and they remain open for everyone.